I thought I would do a post for something really easy~ Mashed Potatoes & Gravy. I actually really like making gravy (and eating it too). This batch was so good that I made today after church I thought I'd put it in print.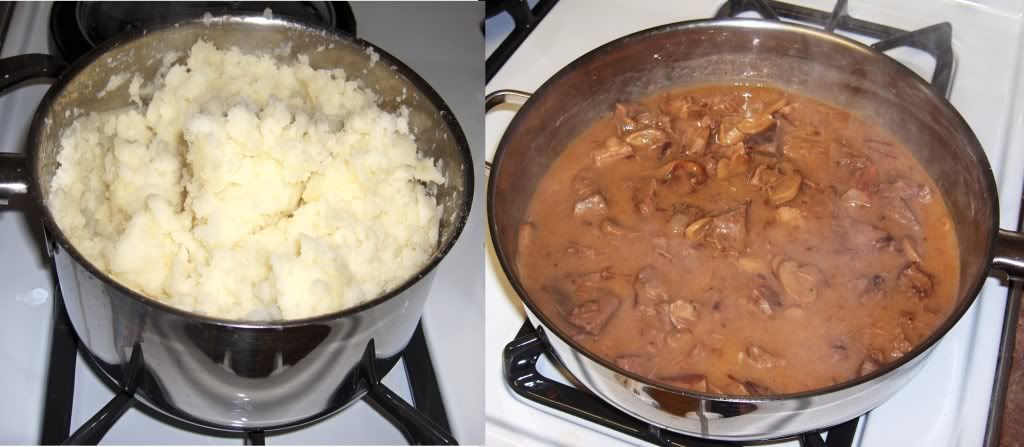 I had cooked a roast a few days ago and had some left so that is the basis for this Gravy.
In a skillet put in:
1-2 cups cut up roast (or any leftover meat)
1 small onion chopped
1 can sliced mushrooms
1/2 stick butter
1 tsp salt
1/2 tsp pepper.
Simmer over med heat until onions and the meat brown (its okay if you burn it a little - it just adds to the flavor.) If you need more moisture add in 1 tbls water.
Turn off the heat and stir in 3 tbls flour until all the meat & stuff is coated. Stir in 1 can of chicken broth and mix well. Add in 1-2 cups of potato water (from your cooked potatoes) stirring in a little at a time until it thickens to your desired thickness.
Pour over your creamy mashed potatoes. Hint: instead of milk in your potatoes add in some chicken broth - and some butter of course.